Why Would I Need To Extract An Addon? 
There are a multitude of reasons you'd need to extract an addon... 
> Extracting your addons can be useful if you wish to modify the content of the workshop addons on your server. 
> You need to extract addons to put them in FastDL (this is useful for big things like maps and large singular .lua files)
> Extracting your addons and reuploading them can be helpful if you wish to prevent the possibility of malicious interference on your server from workshop content authors. 

1. Install gmpublisher

You can install gmpublisher on Billy's github page at https://github.com/WilliamVenner/gmpublisher, the download page is here. 
Follow all installation prompts and open the gmpublisher.exe file once your download is complete. 
2. Extract Your Addon
Note: In order for this step to work, you must have the addon already installed on your computer. You have the addon installed on your computer if you subscribed to the addon through the Steam Workshop.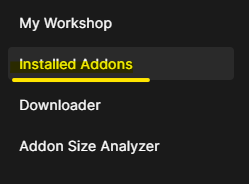 Navigate to the "Installed Addons" tab.

Use the search bar to find the name of the addon you would like to extract.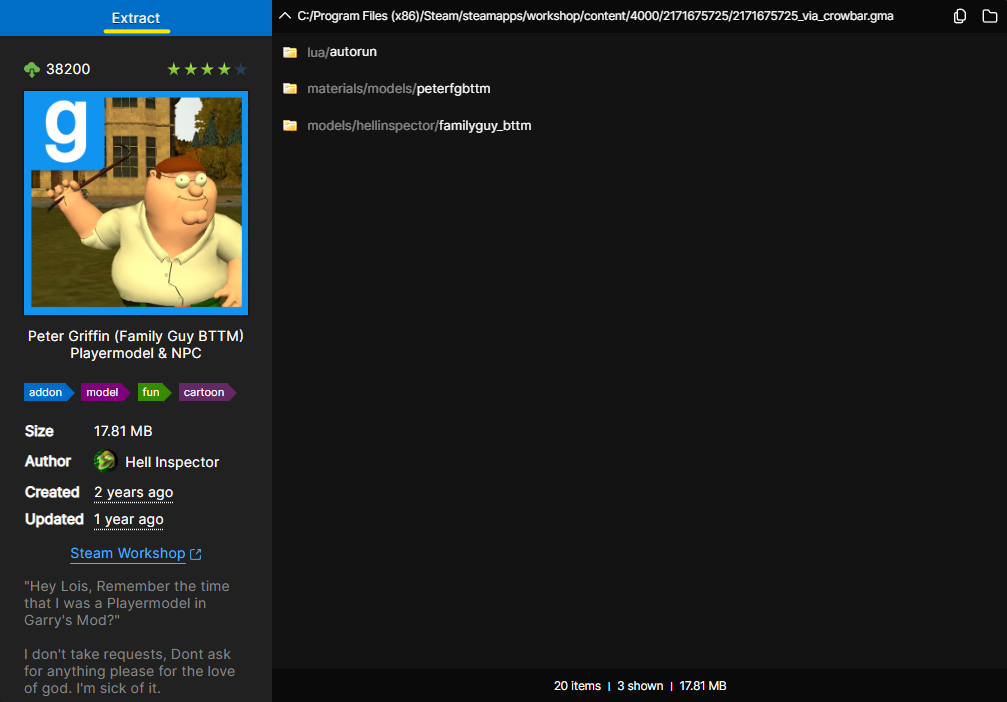 Click the extract button. 
3. Pick Your Location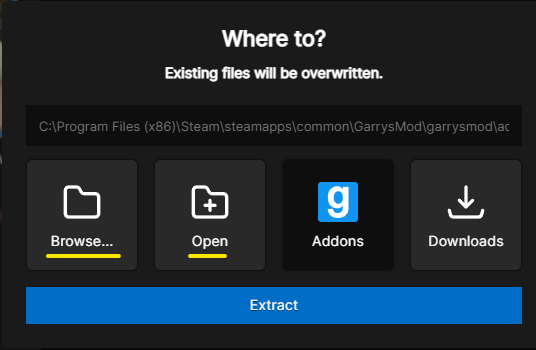 Once you have extracted your addon, you will be asked where you want to extract your addon. 
For the sake of best practice, we recommend extracting your addon to a specified folder to keep things nice and organized.